The Kanguru NVMe SSD Duplicator
is TAA Compliant
Kanguru offers a variety of duplication modes to meet all of your cloning needs.
Kanguru NVME SSD Duplicators
Easily Duplicate Multiple NVMe SSDs At A Time
Upgrade your PCs or rollout new systems to the new high-speed, ultra high-performance of NVMe technology. Clone up to 4 NVMe SSDs at once with these stand-alone units.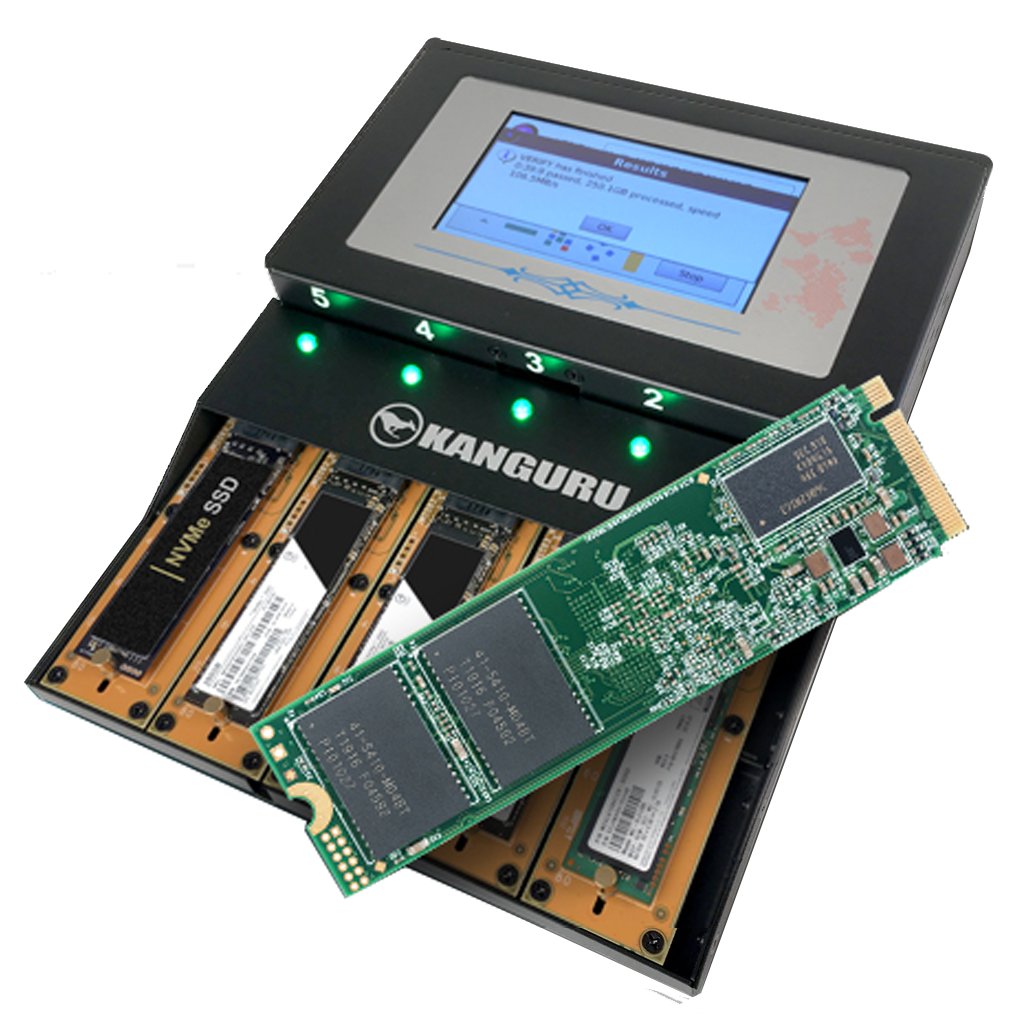 Access multiple copy and compare modes (Brief, Full, Resize and Image), secure disk wiping capabilities and robust logging capabilities.
No longer just a "nice-to-have storage technology", NVMe operates across the PCIe bus which allows the drives to act more like the fast memory that they are, rather than the hard disks they imitate. Bottom line: NVMe is fast. Really fast.
As stand-alone units, Kanguru SSD duplicators do not require a computer to use.
With the secure data wiping feature, completely remove data and prevent any from being recovered.
Kanguru is proud to offer its TAA Compliant products. TAA Compliance means that manufactured products meet the Trade Agreements Act (TAA) for purchase by government funds, and ensures clients that these products are assembled in the U.S.A. or other approved TAA-designated countries.
By meeting this criteria, Kanguru demonstrates confidence in the value, quality and craftmanship of its products, authorising them for purchase by government resources.